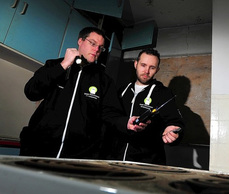 WE ARE NOW RECRUITING!!
Requirements
Must be 18+ and physically fit for insurance purposes.
Have a interest in the paranormal or the unexplained
Flexible approach on times & dates
Internet access primarily Facebook for team updates
Be willing to commit to as many team events,investigations & meetings as possible
Do you have a interest in the paranormal? Our team are now recruiting new team members.

All of our team are voluntary as we are a non-profit group but the experiences and people you meet within the team is priceless. We pride ourselves on being a very friendly, professional and family style group.

Due to insurance we can only accept 18+ and you must not have any medical conditions that will effect your safe participation in investigations if you are unsure please contact us or seek medical advice.
Please email or use our contact form to apply and details will be sent to you of our next recruitment day.
Apply now via: info@paranormalderby.co.uk