About Us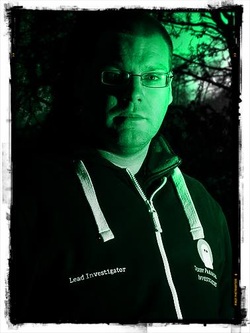 HOW IT ALL STARTED
Derby Paranormal Investigators (DPI) was first formed by lead investigator Mark Whyatt back in February 2013. Seeing shadow figures and Experiencing unexplained happenings this made mark determined to find out the truth.
Inspired by Ghost Adventures mark decided to act upon his own beliefs and advertised for like minded people to contact and join him at locations to investigate, and so began the team.
TEAM HISTORY
We pride ourselves on being a dedicated team and Mark is proud of the group that he has brought together. We are a passionate team & have a strong bond allowing us to form strong friendships.
None of the team claim to be certified or qualified professionals at what we do our attitude towards being professional is in the way in which we conduct ourselves during investigations whether being at private or public locations and the experiences that we have had.
All of our
NON-PUBLIC
investigations are
FREE of charge
and we are a self funding non-profit group.
Safety is absolutely paramount for our team and our clients so our team carries Public Liability Insurance up to 5 Million and require Confidentiality forms and waiver disclaimers to be completed.
Click here to view our certificate
We are against all forms of fraudulent investigating and will never knowingly falsify or tamper with any evidence or equipment in order to obtain "proof" of paranormal activity.
PUBLIC EVENTS
There's nothing better our team enjoy than re-telling a locations history at an event and letting YOU THE public make up their own minds up and maybe having their own experience.

The history of the chosen location is just as important to the team, without history whether from books or experience the location is just a shell of a building. There must be history whether its stories or tales.

DERBY PARANORMAL INVESTIGATORS BRING YOU ONLY THE FACTS if a location is truly haunted you don't need the special effects.
Just the right team and an open mind We bring the equipment and HISTORY, BUT WHAT YOU CHOOSE TO BELIEVE is up to you.
Media/Press Requests
Should you wish to book the Derby Paranormal Investigators (DPI) Team or an individual crew member for a media appearance, please send your request to
DPI's Lead Investigator Mark Whyatt:
mark@paranormalderby.co.uk
Derby Paranormal Investigators are available for public speaking, guest appearances, interviews, radio & television appearances, along with magazine and newspaper features.
Bookings need to be made in advance in order to organize and ensure that we can fulfill your wishes for your particular event.
We are currently now recruiting new team members. Please email us to apply.
---
Do your research, be willing to learn the tools you will use and how they work do not use them just because there a feature on a TV programme, be willing to take criticism from others, find a group of friends who have the same drive as you & support para unity and most of all Dont emulate.... Investigate.
Mark Whyatt - Lead Investigator 2015