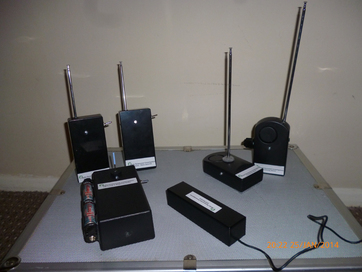 We have all heard of the EMF meter or the most known version the "K2".

However there are many other pieces of equipment a paranormal investigator can use infact if you really wanted you could spend thousands of pounds on kit.

But we think that most of the truly great equipment comes from the ones that you make yourself as you get to control how it looks and how it works and also saves you a lot of money.



As paranormal investigators we need equipment that sometimes serves a specific purpose or just needs to be a specific size so we designed our own em pumps, evp recievers, proximity alarms & E field detectors seen in the picture above.

So next time you go to purchase that must have gadget for ghost hunting see if you can make one yourself for a fraction of the price.